Fast Transport is a Sydney based logistics company that has been a longtime partner with respected traders in transportation and logistics for many years. Fast transport is now one of the leading transport and Logistics Company in Sydney.
Fortunately, over the years we have had extensive experience in the field of transportation and logistics and with this background, we assure all businessmen with the honesty and confidence that your goods will be transported from one place to another, suburban or interstate safely and assure.
Get instant quote, save 30%
Friendly And Professional Service
Fast transport ensures you that your containers will be transported based on schedule you set it. In addition to this, we are ready to find the right solution for all your transportation and logistics issues.
Fast transport with having 15000-meter square yard and 1400 meter square warehouse is able to store your containers. Sometimes it happens due to busy time in Sydney port and now we can store it.

Suitable for transportation and logistics purposes
With up-to-date transportation and logistics equipment and years of experience in shipping and logistics, fast transport has now been able to respond to a wide range of transportation needs. Our trucks and side loaders can be responsive to on time container transportation.
Each one of our heavy transport trucks is now equipped with a GPS tracking system so you can be sure where the container is located online. We use it for any convenient trucking purpose to make the process of transporting your goods the best and safest way possible.
When a transport or logistics company ensures you from their services that they themselves assure from the skill or profession of their drivers. At Fast transport, we hire those only as a driver who successfully passes the training course organized by fast transport.
We accept that when a merchant trust on a company that the company itself be assured about the service they offer an important point is to put value for it. At fast transport, our team does the entire shipping process with love and determination, with honesty, ensure you that we deliver your goods on time.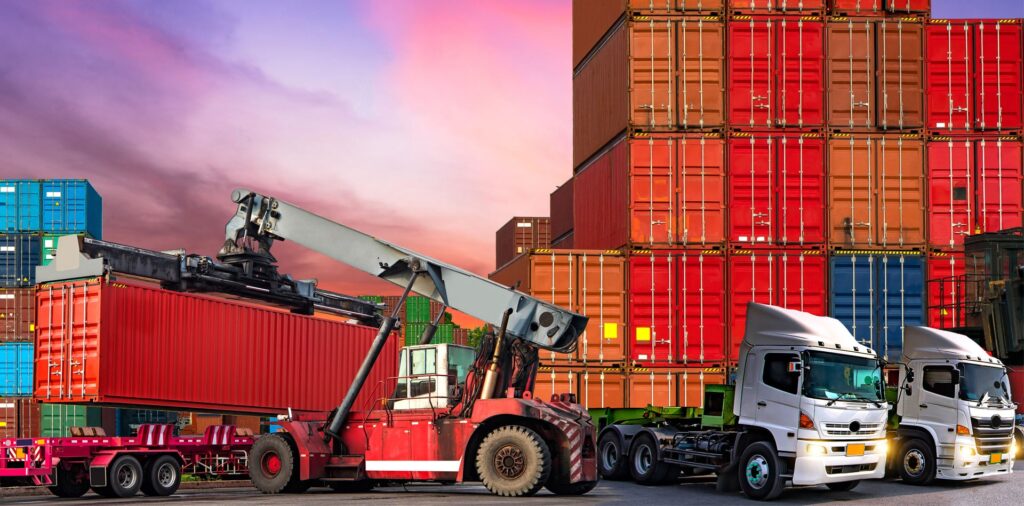 Environmentally friendly truck and side loader
Fast Transport Company as a leading transportation and logistics company in Sydney always strives in addition to the benefits of traders with our safe transportation. We offer environmentally friendly service too. For that, we always attempt to reduce the footprint of carbon and for that, we took the below decision.
All of our trucks and side loaders work on BP Ultimate Diesel, which can deliver up to 12 times less sulfur than conventional diesel. This is an action taken by fast transport to reduce air pollution, which is very effective.
BP Ultimate Diesel complies with national and international standards for carbon reduction. At fast transport, in addition to BP Ultimate Diesel, we use special engines to reduce carbon levels, which demonstrates a sense of responsibility towards our environment.